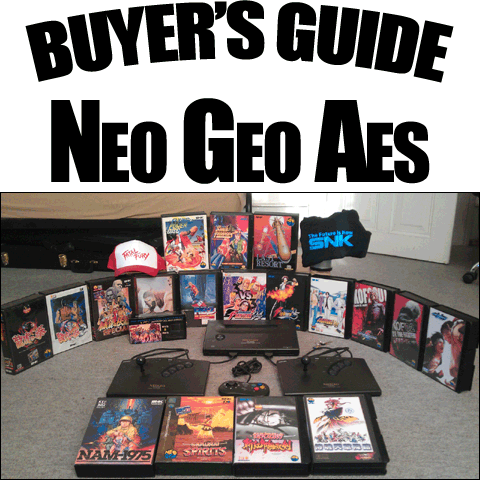 Many players would love to buy a Neo Geo and finally be able to play these legendary games they were dreaming of. All these beautiful screenshots seen from times to times in the magazines, oftenly drool-covered dried and sometimes worse... All this will soon be a distant memory, and the Rolls Royce of videogames will finally be yours! Only problem, most of you feel a little lost in this jungle of incredible prices. You don't know what games might fit with your budget, what console version to choose? You're not confident with attractive offers and much-too-nice sellers...? Don't panic, you now have came to the right place! Assuming that retrogaming as a leasure generally requires a substantial amount of banknotes (whatever the machine you chosen), let's plan to go with a three-digits budget. Now you have came here, which means you have expensive tastes since you've chosen the Neo Geo: said clearly, what is the most expensive in its category! With this guide, we'll help you choose your first games, system and accessories. With a total budget of 300 euros, we will see that it is possible to have fun with the Rolls Royce of consoles and some of its best games. Of course, we have to say goodbye temporarily to a bunch of legendary titles like Metal Slug, Garou: Mark of the Wolves or Blazing Star...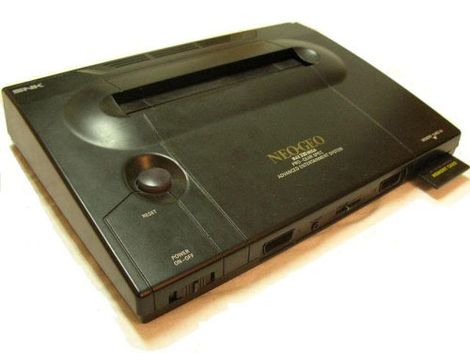 System & Accessories
Forget about boxed systems: these babies' prices are much higher than that of the loose machine, and if it's cheaper, it might be easier to sell if you ever need to. Prices raised significantly since early 2012, so expect a budget of 120 to 150 euros for the machine coming with a stick and cables. Go for a Euro / U.S. console for a superior RGB image quality (see article on image quality). Console + games batches can be the best affair you'll make, of course it's depending a lot of the titles supplied with the machine. Second purchase, and not least, an Universe Bios 3.0 chip. You can find it on the website of its creator Razoola, for the reasonable amount of 25 euros. I particularly recommend the acquisition of this chip, as it literally boosts the replay-value of almost all games. Blood and abolition of censorship on any title, setting of the versions and soft dip on every game, unlockable characters, stages select, sound test ... I could go on and best! Mounting on a professsional socket should not exceed 25 euros, for a total amount of 50 euros for the installed hardware. Two other acquisitions are essential to get the essence of our equipment: a second SNK Stick and a Memory Card. It will cost you 40 euros for the first in loose, and for the memory card just go eBay or similar sites, which might provide it for around 20 euros without too much difficulty. Note, however, that another memory storage exists: Neo Save Masta 2.0. For about 35 euros, it offers unlimited storage capacity. Also, buying a second stick will literally multiply the life of your games and allow you to enjoy 100% the best titles of the machine: many of the Neo Geo's VS Fighting games  release all the fun of their gameplay when playing two! It's the same for most sports games and other puzzle games, so be aware that this is not a purchase to neglect... We are done about hardware buy, and now get ready for the games! Let's recap our purchases and budget allocations:
- NEO GEO AES SYSTEM + STICK :     120 EUROS
- INSTALLED UNIVERSE BIOS 3.0:      50 EUROS
- ARCADE STICK PLAYER 2:                   40 EUROS
- MEMORY CARD (LOOSE):                    20 EUROS
HARDWARE COST: 230 EUROS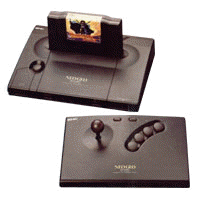 The Games
The Neo Geo is not known for its cheap games ... And that is not titles like Pulstar or Big Tournament Golf that will make you change your mind. This being said, and despite ideas (...) many must-see titles of the Neo Geo library are very affordable and fairly priced. After spending 230 euros in the console and its equipment to play, it still remains an envelope of € 70 on the 300 originally planned to have some fun with games. SNK's system catalogue is constituted mainly of fighting games. The hierarchy of prices makes not much mysteries: very good games generally have been massively sold, and these are still very popular on the market. As a result, you can build good hopes on finding the console hits at the best prices. There are some exceptions, of course. Some very good titles released in 1996 were produced in far fewer copies for the AES, and much less distributed outside Japan. As for newer games like Samurai Spirits Zero Special or Metal Slug 3, these are relatively rare and the subject of much speculations, because of their quality and rarity.