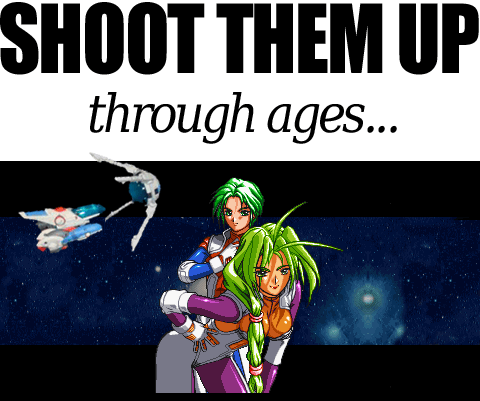 If there's a game genre that began at the dawn of video games, it's nothing else than the Shoot em Up. We saw in the article on Beat them Up that players had to wait until 1984 to see this other genre hatch, with the appearance of hardwares powerful enough to realize this type of game: human characters fighting, accurate collision tests, graphic minimas... What was vulgarly called 'shooting games' were much more basic games. Shooters appeared much earlier in the history of gaming. And let's say the library for 2d Shoot them Up is extremely vast. Almost all videogame companies have tried it at least once. Ultra popular genre for about three decades (70-80-90), it's still now (during the twenty-first century) a type of game prized by all different gamers of different ages; nostalgic, scoring junkies, explorers, compulsive shooters, retrogamers... For diehard purists and those who need a refresher, here's a memo:

For all those barbarous terms that will be used in the following lines, the table below provides some explanations, with categories, sub-types and styles of Shoot 'em Up:
Catégory
Subtype
First time
Emblematic titles
Fixed Screen
All

1962

Spacewar

Space Invaders

Galaxian

Vertical

Scrolling

Old School

1982

Xevious

Xevious

1942

Dragon Spirit

Tactical

1985

    Terra Cresta             

Alpha Mission II

Super StarSoldier

Competitive

1989

Quarth

TwinkleStarSprites

Touhou 10

Manic

1993

Batsugun

DoDonpachi

        ESP Galuda           Gigawing

Horizontal

Scrolling

Old School

1980

Defender

Gradius

Darius

Tactical

1987

R-Type

 R-Type

UN Squadron

Last Resort

Manic

1998

Blazing Star

Blazing Star

ProGear No Arashi

Deathsmiles

Multi-directional

Scrolling

All

1971

ComputerSpace

Asteroids

Vanguard

Salamander

Axelay

Isometric 3d 
Old School

1982

Zaxxon

Zaxxon

Viewpoint

Free moves

1992

Desert Strike

Desert Strike
Tube/Rail/3d
All

1981

Tempest

Space Harrier

Microcosm

Starwing

Panzer Dragoon
Let's review together the whole history of this genre. Precursors, inventors, innovators ... Let's discover or re-discover the different categories of Shoot them Up and their major titles: who were the editors that left their imprints in the arcade, and the ones who competed on the domestic market; which games have revolutionized the gaming and remain in history and in the players' minds? Back in time to the early sixties, where it all began...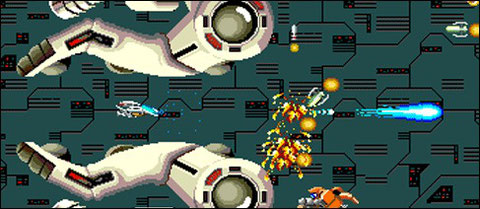 The Pioneers (1962-1981)
It was in 1962 that was made Spacewar, a videogame featuring two vessels controlled by players, competing in a duel with missiles on a fixed screen. Steve Russell developed the soft with a few assistants on a PDP-1 (Programmed Data Processor-1) established by the DEC company (ancestor of Hewlett Packard). Although a little sketchy, Spacewar is no less than the first Shoot them Up in the history of gaming. One unique piece appeared more than a decade before the next ones...

Computer Space by Nolan Bushnell is an arcade cabinet with an incredible design, released in 1972. This is one of the first slot machines of its kind, along with Pong. Multidirectional shoot them up repeating the Spacewar frame, Computer Space puts the player in command of a combat ship against flying saucers in space. The same year was made its rival Galaxy Game, also for the arcade: the game looks just as original (...), using the concept of Spacewar without adding anything. Amazing, isn't it?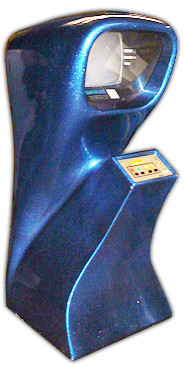 It was not until 1977 before we can see the first Shoot them Up in colors on the Atari 2600. Air-Sea Battle and Canyon Bomber games are happening on fixed screen in which the player must destroy different enemies and score as many points as possible. Nice, some ideas, but nothing revolutionary here.

1978 welcame the birth of one of the most mythical emblems for many gamers, simply THE benchmark fixed screen Shoot them Up. Taito revolutionizes the videogame world with Space Invaders. The game was released in arcades and will be ported on all existing systems back then, but it was also declined on recent hardwares, like 128-bits systems or event smartphones. This legendary Shoot them Up puts the player in control of a cannon. It's about shooting all the aliens that come from the top of the screen and slowly approach the earth. To help you, some shields are placed between you and them. Timing, precision, concentration... The soft is taking, addictive and very well realized (for the time!). It's a huge commercial success.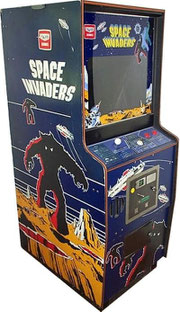 Suffice to say that Taito's hit will be emulated! A host of young editors -many japanese ones - are entering the market, and the americans are probably not aware of the competition to come. Atari took good market parts with the 2600, and released an excellent software in 1979: Asteroids. It's a multi-scrolling shoot. The competition is just beginning to organize: the American is a giant that still has several moves ahead of his opponents, but the japs haven't said their last word. The same year, companies like SNK, Data East, Namco, Nichibutsu, Sega, Irem, make their appearance in the video game industry and particularly Shoot them Up genre, in the wake of Taito's Space Invaders. Some unscrupulous publishers even simply clone the editor's hit and make some money!
Everyone rushes into the breach opened by Atari and Taito with more or less success. Videogame market - as well home and arcade ones - is still in its infancy, but the potential is enormous. Just by seeing the titles marketed these last years, it seems that creativity wasn't even necessary to exist, as the demand was already so high and the offer so limited: the arrival of new firms and the explosion of the competition will be beneficial for players . Meanwhile, Taito riding the wave of its first great success releases Space Invaders Part II. However, this one is not bringing anything new to the previous episode, while a host of games openly plagiarizing the title was produced the same year. SNK innovates a little with Ozma Wars and its refueling system and illusion of vertical scrolling.