SNK BEFORE THE NEO GEO
PAGE 4
While 68k processors are emerging as the stomping hardware of arcade games editors in the late eighties, the quality of games' realization powers up with these more efficient processors allowing more fantasies. Capcom has understood that and released his own system in 1988: the CPS, aka Capcom's Play System. SNK like most other publisher continues to work on dedicated 68k-based hardware , and releases in 1989 great titles. And there's a good bunch of these! No less than eight titles emerge that year from Osaka's editor. Few will remember The Next Space, a rather simplistic vertical Shump, but saturated with ideas that will be included in Alpha Mission II; Super Champion Baseball, a very nice game of baseball, ancestor of the famous Baseball Star which will be released on Neo Geo the following year. Mechanized Attack is a quite successful Cabal-Like; in the same genre, including a lightgun - and playable up to three simultaneously - is also released Beast Busters quite popular in arcades. Also note Search & Rescue, a mediocre Beat them Up and Ikari Warriors III, another sequel - less striking - of the editor's classic hit. I only picked up two remarkable titles for this 1989 year I'd like to introduce you...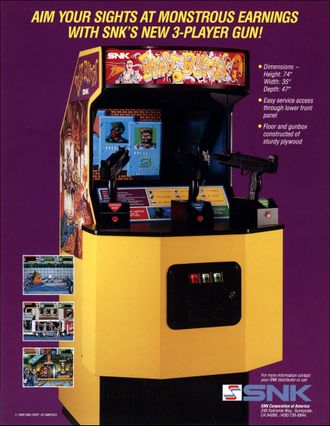 1989. Street Smart
While Capcom has already taken a step ahead by releasing its Street Fighter two years earlier, SNK releases its first Versus Fighting Game in the name of Street Smart. The game is not bad, and stands as a beautiful approach of the genre, still in its infancy, but it has several shortcomings. On one hand, you can move in depth, like in a Beat em Up. Capcom didn't make the same mistake when it designs Street Fighter on a single line. As a result, the range of moves is not very large and the game is halfway between BTU and VS Fighting Game... Yes, he's got the ass between two chairs. So the gameplay is pretty limited. You can play two against the CPU - which have reinforcements send too - but there's another big mistake: players can't challenge each other. A first attempt quite average, with a game that had a fairly limited success, and Street Fighter took two shots ahead... If the realization wasn't too bad, it was nothing exceptional too. SNK will work hard to get back into the race. If these two fighting games were not the revolutionary ones players were waiting for, these set the basics for the sequels.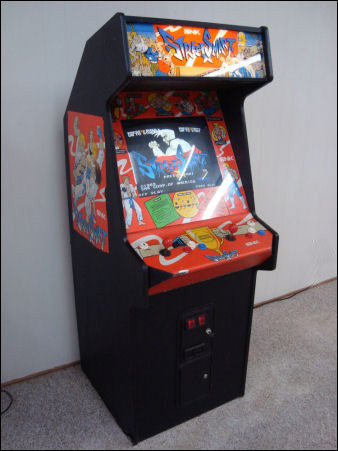 Prehistoric Isle

Prehistoric Isle on its side, might be the most original and most beautiful Shoot them Up of its time. Far from R-Type in its approach, the game does not have much to envy it: splendid graphics, huge prehistoric monsters, epic atmosphere - feeling like in a Z movie from the seventies, smooth animation, gameplay which keeps you taped to the stick, and music and sound effects that will take you to hell. Yes, there's in this thing a very special atmosphere that might stick a lot of players to it, at least those who appreciate Godzilla and ninja movies, if you know what I mean: the same taste can be felt in Prehistoric Isle 2, released in 1999 on MVS. This Shooter is powerful. For a game of 1989, it's very fine, full of surprises, and simply a quality SNK game as we like to see.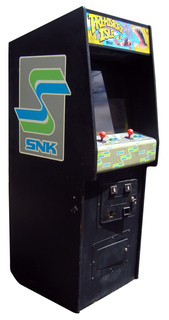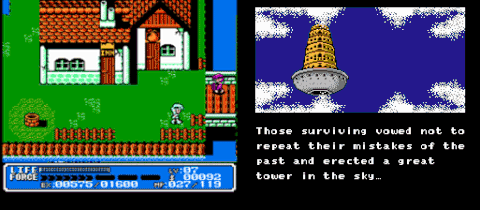 1990. The Birth of the Neo Geo
As you know, it was in 1990 that SNK released the MVS, and then the Neo Geo AES system. The only game published out of this new hardware simultaneously is Crystalis on NES, a sympathetic action RPG which encountered good critics. Therefore, the editor will devote only to its new system, leading a merciless competition to its rivals on the arcade market and aiming at a small niche with the expensive Neo Geo AES as a home console. SNK will release games on other media only through adaptations of its successful titles on consoles, often conducted by third-part developers.