THE FATAL FURY SAGA
PAGE 3
THE CHARACTERS - CONTINUATION

Eight Fatal Fury games were released on the Neo Geo, but only five are actually "real" episodes. Indeed, Fatal Fury Special, Real Bout Special and Real Bout 2 are special issues, or what is commonly call'd Dream Match. Let's start the narration of each episode of the saga, in chronological order ...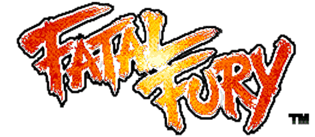 Terry and Andy are back to Southtown in 1991 to avenge the death of their father, Jeff Bogard. He had been murdered ten years ago before their eyes by Geese Howard, sponsor of of the city's riffraff, when they were still children. Raised and trained by Master Tung during their childhood, they came to participate in the King of Fighters tournament, organized by their nemesis. They hope to reach the final and win the last fighter in order to face Geese in combat. They'll fight against a lot of tough opponents, and some of Howard's henchmen (Hwa Jai, Raiden, and finally Billy Kane) before finally being taken to the boss himself. Result will be a dramatic battle on the rooftop of the Howard building, between Terry and Geese, after which the bad guy will be thrown into the void. Officially, he died of his injuries a few hours after his terrible fall. Bogard brothers revenge is accomplished.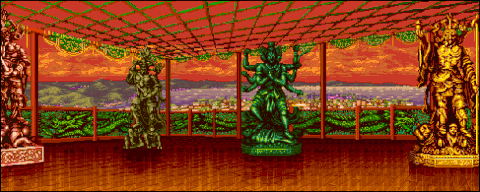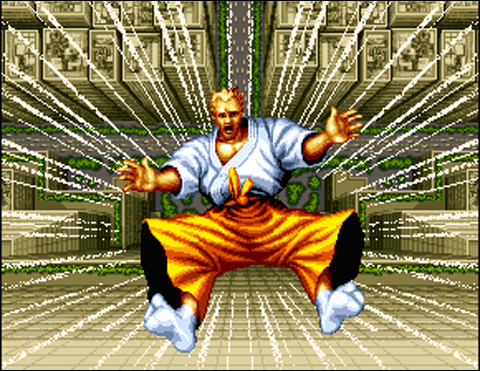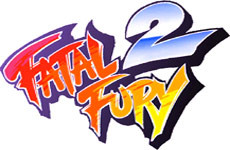 The year following the death of Geese, the King of Fighters tournament is organized by a certain Wolfgang Krauser. The man is the half-brother of Geese Howard, and bitterly regret not being able to try his skills against him. Despite this, he organized the tournament in the hope of meeting the world's best fighters, and incidentally the Bogard brothers. It was during this tournament some great newcomers made their appearance, such as Kim, Cheng, Mai, Jubei, Axel and Laurence. Unlike the preceding years, this time the event takes place all around the world, in the respective countries of each warrior. Richard Meyer and Hwa Jai meanwhile, declined the invitation. Krauser wants above all to meet those who stopped to confront his half brother... This year, it is once again Terry who wins the tournament, after an impressive victory on Wolfgang in Germany.