NAME
TIBE
KURUSH
KCW
MURIKOV
M.POODLE

COUNTRY
FRANCE
FRANCE
AUSTR.

SWITZER.
USA
POINTS
345
341
227

206
157

HI-SCORES RANKING IS MADE WITH ALL HI-SCORES IN ALL CATEGORIES LISTED ON NEO GEO KULT. POINTS ARE ATTRIBUTED DEPENDING ON PLAYER'S PERFORMANCE:
FIRST PLACE - 10 POINTS
SECOND PLACE - 6 POINTS
THIRD PLACE - 4 POINTS
FOURTH PLACE - 2 POINTS
FIFTH PLACE - 1 POINT
-
IF YOU WISH TO PLAY, CHECK THE RULES ON THE MAIN PAGE.

KURUSH
TIBE
ALPHA DOG
COLASOFT
TIBE
M.POODLE
KURUSH
KCW
SUPER-SCORER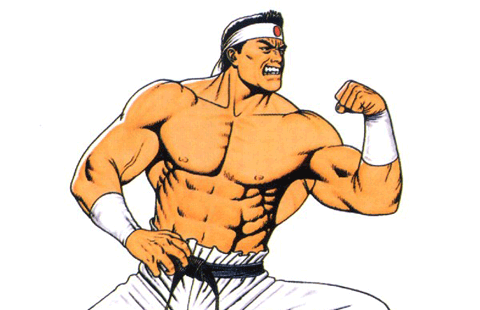 FROM 01.12.2012 TO 31.01.2013
EVENT:
NGK'S DECEMBER CONTEST
-WIN A BASEBALL STARS AES!-
WINNER: KCW! (AUSTRALIA)
WELL DONE, KCW! THIS NEW PLAYER ENTERS THE HI-SCORE TABLE IN 3rd POSITION AND WINS THE CONTEST: HE TAKES FIRST PLACE ON A SHOOTING, VS & RUN'N'GUN GAMES, ADDS 20+ SCORES ON OUR RANKINGS AND 10 1CC. HIS PERFORMANCE CLOSES THE COMPETITION AS HE HAS FILLED ALL CONDITIONS TO WIN. GREAT!

FROM 01.03.2012 TO 01.05.2012
EVENT:
MAGICIAN CONTEST
-WIN A MAGICIAN LORD AES!-
WINNER: KURUSH! (FRA)
CONGRATULATIONS TO ALL COMPETITORS AND ESPECIALLY KURUSH, WHO DOMINATED ALL OTHER CONTESTANTS WITH 640 PTS! HE WON A MAGICIAN LORD AES CARTON! BE SURE TO CHECK OUR NEXT EVENT. ANOTHER NEO GEO GAME AS A PRIZE FOR THE WINNER!

FROM 21.01.2012 TO 15.02.2012
EVENT:
FIRST NGK'S HI-SCORE CONTEST
-WIN A NINJA COMBAT AES!-
WINNER: MURIKOV! (SWI)
CONGRATULATIONS TO MURIKOV, WHO SCORED ON AN IMPRESSIVE AMOUNT OF GAMES AND WON -BY CLOSE- THE CONTEST! HE WON A NINJA COMBAT AES! STAY TUNED FOR THE NEXT EVENT. ANOTHER NEO GEO GAME UP TO WIN NEXTLY!